Need for Life Insurance Greater Than Ever
Friday, September 24th, 2021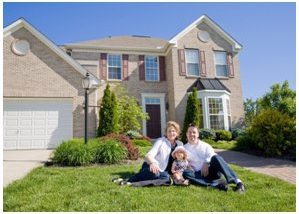 The COVID-19 pandemic has not only affected our daily lives, it has also prompted many of us to reassess our physical and financial well-being. This has led to an increased awareness of the need for life insurance. However, the number of Americans with life insurance has continued to decline. Why is this?
It could be that many consumers believe life insurance is too expensive. The reality is that many Americans overestimate the cost of life insurance. Life insurance premiums are, in actuality, affordable and a policy can be customized to fit your budget.
Another possible explanation is that Americans have other financial responsibilities that they feel take priority over life insurance. This may include paying your mortgage, paying other monthly bills, and saving for your children's education. But what if you were no longer here to cover these costs? What would happen to your family? That is where adequate life insurance can be is critical.
A third reason not enough Americans have life insurance could be that they don't know how much coverage or what type of life insurance to buy. There are a lot of options when it comes to life insurance, and it can be overwhelming to sort through it all. This is where we can help! Our life insurance specialists can help to navigate through all of these options to create a customized plan that fits your needs and budget.
The pandemic has taught us how fragile life is and how quickly things can change. Now is the time to prepare for the unexpected. Protect your loved ones' financial future and protect your peace of mind with life insurance.
-Ellen Behm
Assistant Vice President of Sales, Sellers Insurance