The Economical Way to Strengthen Your Disability Protection
Guaranteed Issue Offer
In Honor of the 200th anniversary of the Medical Society of the Counties of Monroe and Erie
For Members Under Age 50 In Active Practice
Regardless of Your Health if You Apply between
October 1, 2021 - December 31, 2021
Apply now via DocuSign- MONROE Apply now via DocuSign- ERIE
*Must be a member of the Medical Society of the Counties of Monroe or Erie*
No Physical Exam or Bloodwork
$4,500/month ($54,000/year) in Disability Benefits
Pays for up to 7 years
90 Day Waiting Period
Learn more about why you shouldn't rely solely on your employer for disability income protection.
What would you do if you became disabled? Would you have sufficient income to:
Maintain your lifestyle – disability decreases income and increases expenses
Continue saving for retirement
Provide for your children's future
The Disability Income Policy endorsed by your medical society is a cost-effective way to update your income protection. This can supplement other coverage you may already have in force. If you're not already a member of the medical society, you can join here for Monroe County or here for Erie County. Higher benefit amounts and longer benefit periods are available with medical underwriting.
Sellers & Co. has worked with hundreds of physicians across New York State to protect their most valuable asset . . . . the ability to earn an income. We hope that we can be of service to you as well. Please see the brochure below for plan details.
*See the Product Brochure and/or Policy Form DIC-N (0900) NY for details concerning policy benefits, limitations and exclusions.*
CJS679 10/21 EXP 10/22
Request a Proposal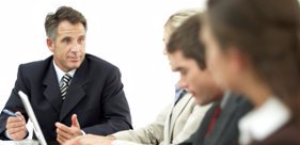 Let Sellers Insurance help you obtain the insurance protection you need.