Employee Dishonesty Coverage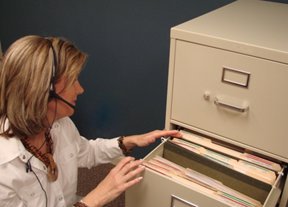 Even an office with careful systems in place can fall prey to a dishonest employee. This is why we recommend that physicians, attorneys, and small-business owners purchase Employee Theft coverage.
Most professionals' offices have a Business Owners' Policy ("BOP") in place that provides protection for general liability and losses to property. This policy may include some Employee Theft coverage but it is likely to be a small amount.
Employee Theft coverage can be added with a stand-alone Crime Policy, which can provide coverage for other, non-employee crime losses as well.
In deciding how much employee theft coverage you should have, remember that theft can go undetected for a long time, resulting in significant losses. If you don't have coverage, or enough coverage, please contact us to review the cost-effective protection we offer.

8 Tips For Preventing and Detecting Employee Theft
Work with your accountant to establish controls, such as an authorized payee list and segregating financial duties among employees.
For large checks, require dual signatures, and for particularly large checks, require that they be personally signed by you and that proper supporting documentation be shown to you. Put corresponding checks and balances into place with respect to electronic transfers.
Screen new employees thoroughly to eliminate problem applicants. Check references and previous employment.
Involve a Certified Public Accountant in your financial reporting.
Personally review bank accounts on a regular basis for irregular activity.
Rotate mail-opening duties, and spot-check the incoming mail yourself.
Train your employees on workplace ethics and fraud prevention.
Carefully monitor any financial functions assigned to an employee if you know that employee is experiencing severe financial difficulty.
(Information provided is a summary only. For complete terms and limitations, please refer to the applicable Certificate or Policy of Insurance. Specimen copies available upon request.)