Employment Practices Liability Insurance (EPLI)
If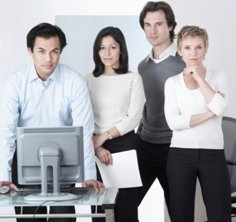 you are a business owner or manager, one of the risks to your business comes from your own employees. While your first line of defense should be your personnel policies and practices, insurance coverage is another way to address this risk.
Your employees, former employees, and even job applicants can file claims and lawsuits against you or your business in connection with employment decisions and practices. Even careful and fair employers can have claims filed against them.
And even if an employee's claim isn't justified, it can still cost your business a significant amount to defend against that claim. It makes good sense to protect against the financial effects of these claims with Employment Practices Liability Insurance.
Employment Practices Liability Insurance can cover defense and other costs of a claim or lawsuit and indemnify your business for judgments or settlements.
EPLI policies may cover the following types of claims:
Discrimination based on age, gender, race, pregnancy, or disability;
Sexual harassment
Wrongful discipline or termination
Defamation and Invasion of Privacy
Retaliation
Family and Medical Leave Act violations
Breach of employment contract
Various coverage options are available. Most professionals' offices have a Business Owners' Policy ("BOP") in place that provides protection for general liability and for losses to property. BOP policies generally exclude the losses that an EPLI covers. Various limits of EPLI coverage may be available as an option to be added to the BOP. EPLI can also be purchased with higher limits in a stand-alone policy, which may provide more coverage.
Sellers & Co. has assisted many medical practices and other businesses obtain the EPLI coverage they need. Please call our office to learn more.
(Information provided is a summary only. For complete terms and limitations, please refer to the applicable Certificate or Policy of Insurance. Specimen copies available upon request.)