Homeowners and Renters Insurance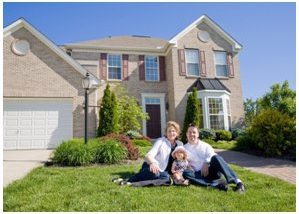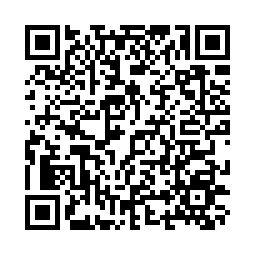 Are you interested in reviewing your homeowners insurance with our agency? If so, please follow one of the links below for an easy, online questionnaire, or scan the QR code above.
If you have your current policy declaration pages (the first few pages showing your current limits) - complete this questionnaire: https://insuranceform.app/l/withdp/Li_mY13MXFmGM
If you don't have your current policy information, you can complete this questionnaire, which asks for a little additional information: https://insuranceform.app/l/all-cov-nodp/Li_SlRX9IzAeww
Your homeowners insurance is a hard-working policy. It's a package policy that combines many different important coverages – both property protection and liability insurance.
As in many areas of insurance, you should make sure you have the right type and amount of protection, not just the least expensive policy available.
At Sellers & Co., we represent several highly rated homeowners insurance carriers and can help you determine which of these carriers offers protection best suited to your needs.
Medical Society Members Click Here
What Does Homeowners Insurance Cover?
Your Home & Attached Structures Dwelling Coverage (Coverage A)

You should purchase coverage in an amount sufficient to replace your home and attached structures (garage) in the event of a total loss. This is not the same as your home's market value.

Detached Structures Other Structures (Coverage B)

Such as a detached garage or shed.

Personal Belongings Personal Property (Coverage C)

Includes all contents of your home such as furniture, rugs, electronics, and clothing.
Some types of possessions (such as silverware, jewelry, furs, or guns) may be excluded from coverage or have a limited amount of coverage. You can generally add coverage for specific collections.

Living Expenses as a result of a loss Loss of Use (Coverage D)

This pays for reasonable living expenses if you cannot live in your home because of a covered loss, such as a fire, up to your policy's limit for this coverage.

Liability (Coverage E)

This is a critically important part of your policy that provides you with a legal defense against a liability claim, and then covers (up to the policy limit) a judgment against you or a settlement that is covered by the policy.

Medical Bills for Someone Injured At Your Home Medical Payments (Coverage F)

This is a no-fault coverage that pays medical bills for someone injured at your home or for an injury caused by a member of your household.

Other Optional Coverages and Enhancements Available

You can further customize your homeowners policy to your specific needs by adding coverage enhancements and options that provide extra coverage.
Don't Forget About Renters / Condominium Insurance!
If you rent your home or apartment, you need renters insurance.
Renters insurance will cover your personal belongings in case of a covered loss, such as a fire or theft. (Imagine the cost to you if you had to replace your belongings without insurance!)
It also protects you in case someone claims that you are responsible for certain types of personal injury, such as a slip and fall in your apartment. We've helped many people, including many resident physicians, obtain this important coverage.
---
The Sellers & Co. Advantage
At Sellers & Co., we help many professionals and their families obtain homeowners insurance. Our experience in working with professionals equips us to help you make sure your home is properly insured and that you have adequate levels of liability coverage. Many professionals tell us that they like being able to insure their home and auto with the same agency that they trust for their disability, life, and business insurance. Our top-notch service extends to our homeowners and auto insurance customers as well.
Travelers Benefits Plus Personal Lines Program
For Members of Our Sponsoring County & District Medical Societies
With Travelers Benefits Plus Program, you receive the high quality coverage and claims service provided by Travelers, along with discounts based on your membership in your County/District Medical Society!
7% Discount on Homeowners Insurance
5% Discount on Auto Insurance
Another reason that your County/District Medical Society membership doesn't cost – it pays!
(Information provided is a summary only. For complete terms and limitations, please refer to the applicable Certificate or Policy of Insurance. Specimen copies available upon request.)